December! Anyone else love early darkness that drives people home to sit by their fires and spend time with their family? Just me? Ok, then.
Seriously, tho, I love December. I love preparing for the holidays, and snow, and baking, and Christmas decorations, and songs, and books . . .
I am one of those super annoying people who spends all December singing "It's the Most Wonderful Time of the Year" while washing dishes. And wearing a Santa hat.
But! Don't let that stop you from checking out the menus! They are full of hot warm comfort food goodness. MMMMMMM.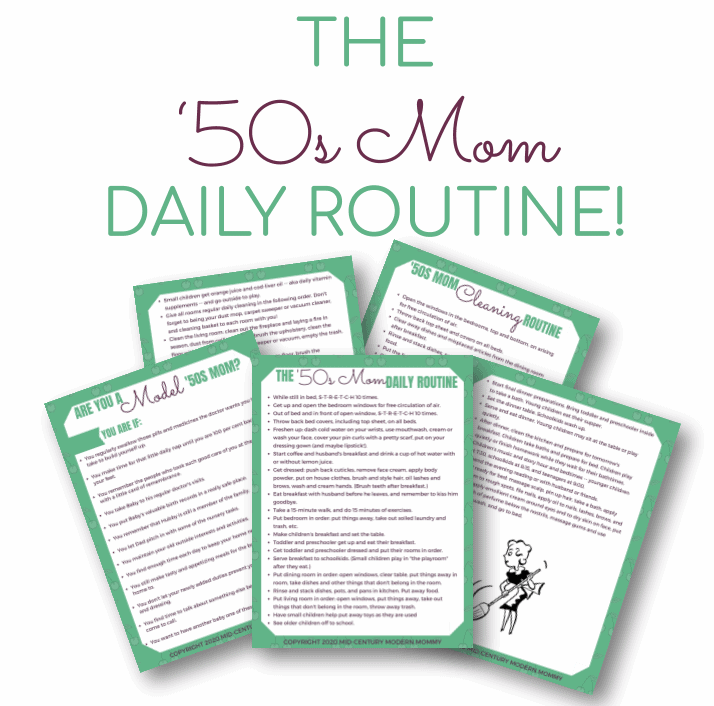 Get Our Mid-Century Mom Daily Routine FREE!
A month of vintage comfort food meals for my 1950s December family menus!
This post contains affiliate links. If you click a link and make a purchase, I may receive, at no additional cost to you, a small commission. Find out more on my Disclosures page, and thank you so much for your support!
Dinners
This year, December start on the same day (Tuesday) as it did in 1959. So I get to use my Betty Crocker Country Kitchen Almanac and my Womens' Day thrifty meal plan! I find this terribly exciting, so I am using all my December 1959 things as written. Here are the December 1959 Women's Day dinners: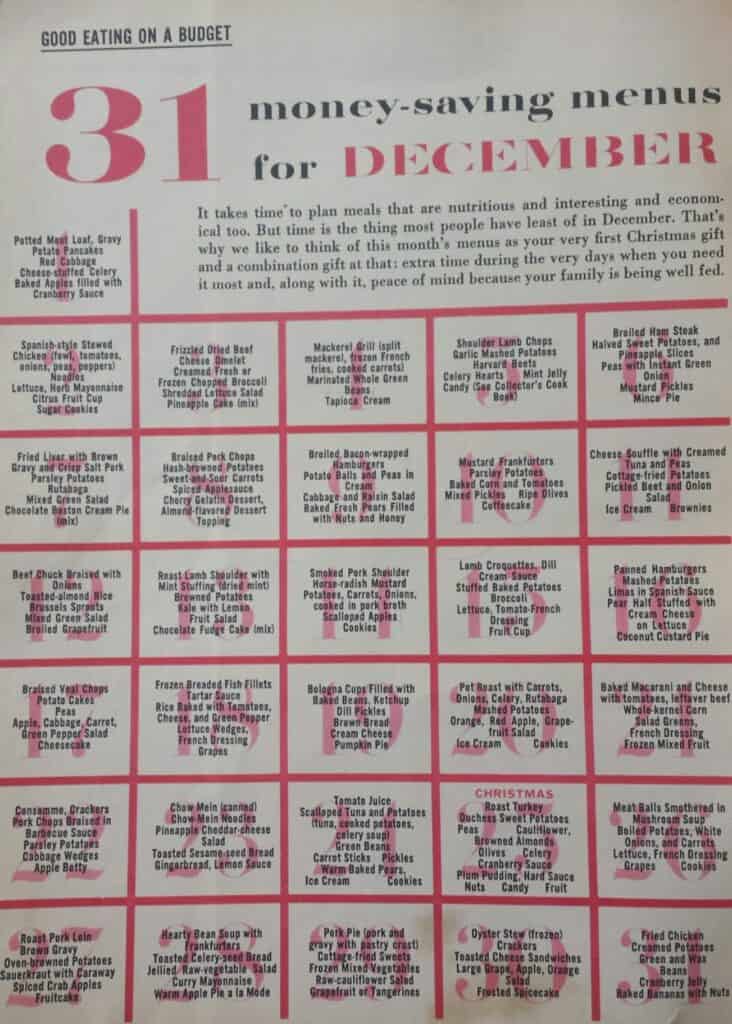 Lunches
This isn't from December 1959, but I genuinely adore soup-and-sandwich lunches, so I am using it this month! (Thanks to Tania!)
I started today with Chicken Gumbo, banana fritters, and milk. At the end of the month, I will tack the first week on and use it in a rotation.
Breakfasts
Breakfasts this month will be simple. Eggs, bacon, toast, porridge, fruit. Easy enough that I don't have to think about it!
Honestly, the best thing about my monthly menus are what my 1959 Woman's Day magazine says up there:
Christmas Meals
For my Christmas meals, I be following a different plan! This one comes from a Good Housekeeping magazine, and includes 3 days of meals — with recipes!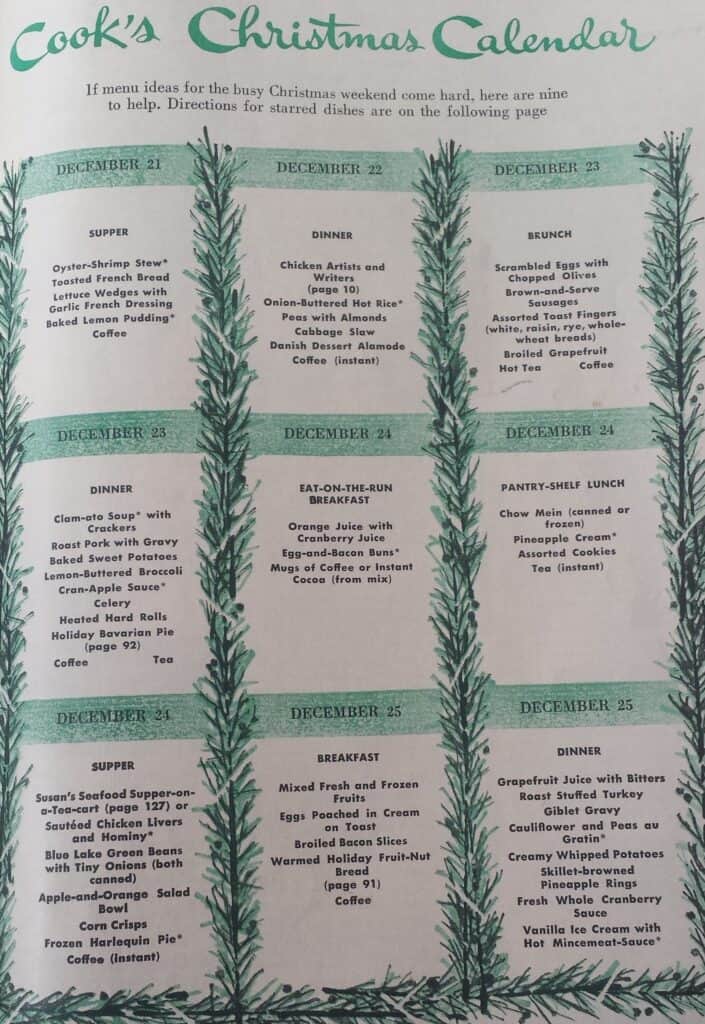 That's my monthly 1950s meal plan for December! Happy Holidays!