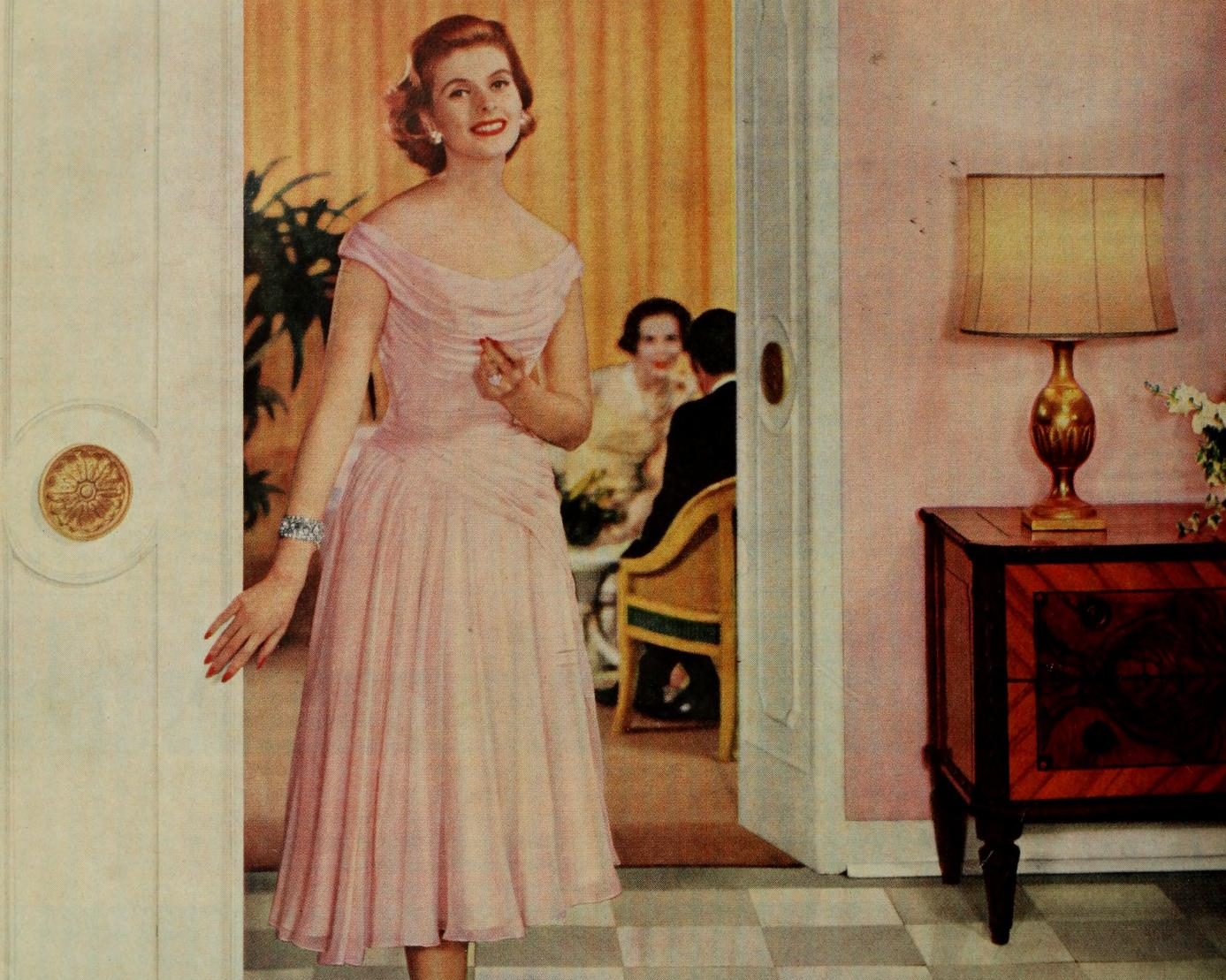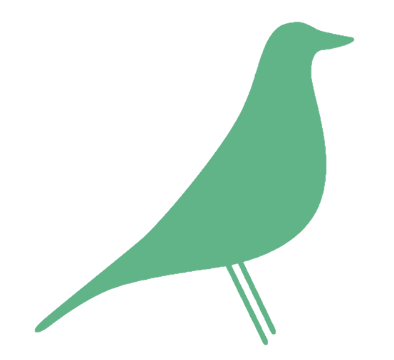 Get a FREE 1950s Mom Daily Routine!
A vintage housewife works to:
Create a clean, comfortable, company-ready home.
Prepare and serve 3 tasty, attractive, nutritious square meals a day on a carefully-set table.
Make home life as relaxing and supportive as possible so that the breadwinner can succeed in providing for the family to the best of his abilities.
Show pride in being a Mrs. by putting effort into your appearance and manner, becoming a woman of distinction.
Raise children to be healthy, respectful, well-mannered, well-educated, hard-working citizens.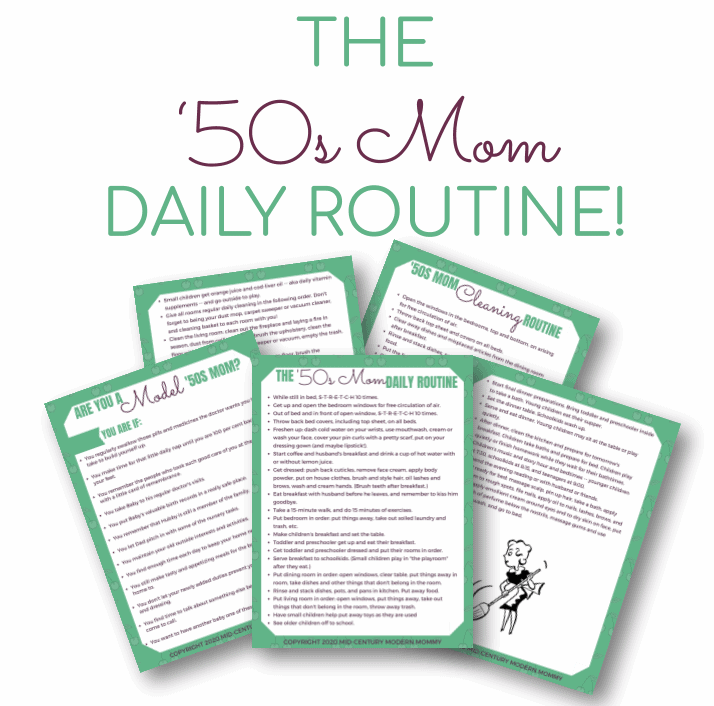 Get Our Mid-Century Mom Daily Routine FREE!