I don't really like convenience foods. I like cooking from scratch.
I also like reverse-engineering foods. I mean, I started reading Cook's Illustrated magazine 20 years ago!
I'm sure you see where this is going. I LIKE reverse-engineering vintage convenience foods, and making my own from-scratch or convenient versions. And I've had a lot of success with it! This time however . . .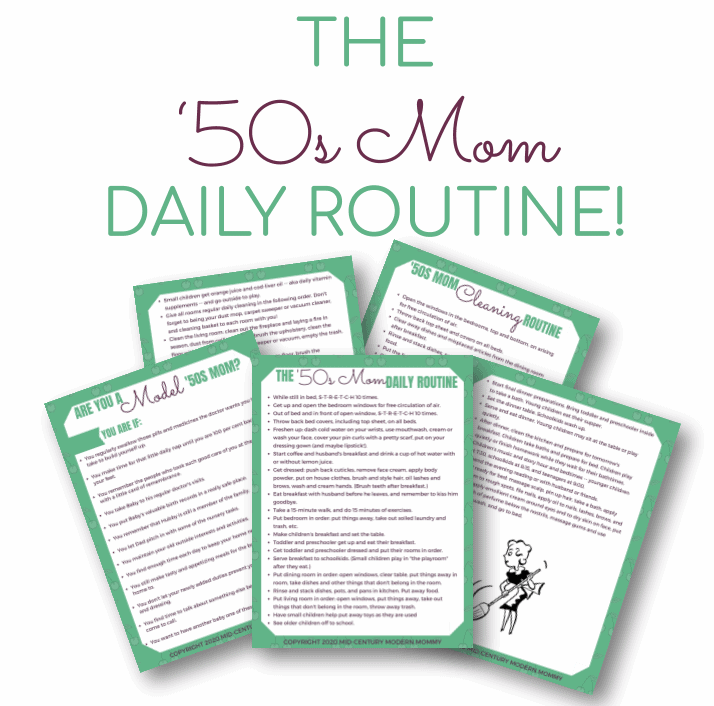 Get Our Mid-Century Mom Daily Routine FREE!
1950s Chocolate-Covered Cherries
This post contains affiliate links. If you click a link and make a purchase, I may receive, at no additional cost to you, a small commission. Find out more on my Disclosures page, and thank you so much for your support!
There are a few vintage cookbooks that I love to cook from. The very best is The Culinary Arts Institute Encyclopedic Cookbook by Ruth Berolzheimer. Some of my other favorites are:
Making a 1950s holiday candy from scratch in a modern kitchen
I'm a good cook. I make my own sauces and bread. I can make pickles, cheese, and wine, for crying out loud! And yet, these chocolate covered cherries were not a success!

Just make some fudge from a mix! Add candied cherries! You're done! Yeah right.
So first of all, I cannot get Betty Crocker Fudge Frosting mix with instructions for making fudge. Fine, so I'll make my vintage Betty Crocker prize-winning 1950s fudge frosting instead.
It is one of my favorite frostings, so I've made it several times. All was well.
Attempt #1: fudge-crete
Lesson 1: Don't drop candied cherries into fudge frosting. Y'all, this thing is solid. No one can eat this. I almost couldn't get my beater out of this! Fail!
Attempt #2: chocolate-covered cherries
So, naturally, I made another batch! And instead of beating it after it cooled, I poured it over the cherries. On wax paper, naturally, my favorite vintage cooking tool. Above, you can see that they came out much better. Like edible.
And for comparison, I left a lump of the other ones in the picture. See?
In conclusion, when practicing your Very Vintage December skills, don't do what I did. Please.
Recipes for 1950s chocolate-covered cherries
Betty Crocker Fudge Frosting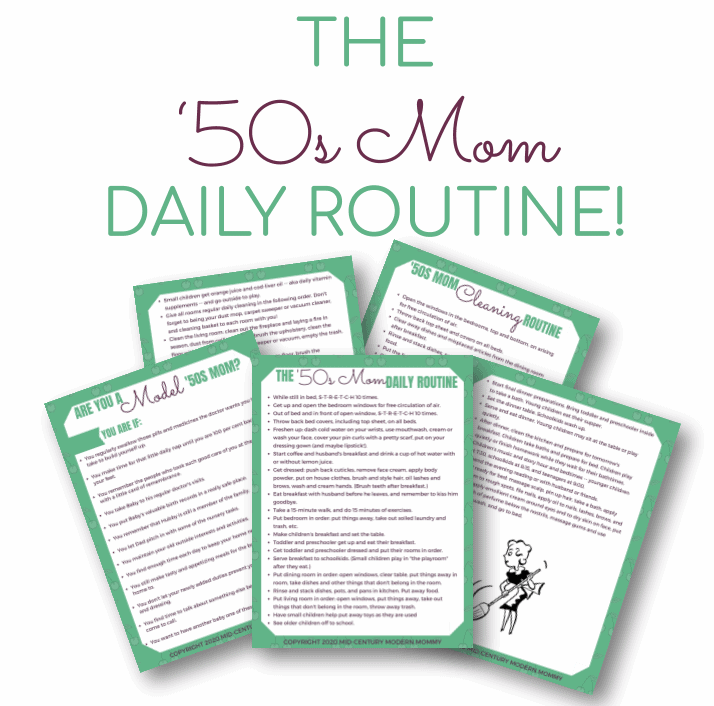 Get Our Mid-Century Mom Daily Routine FREE!