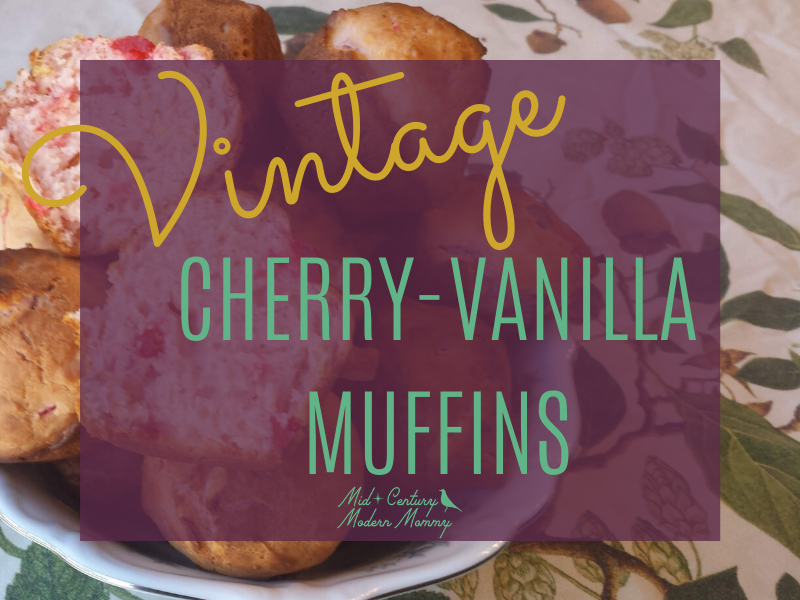 This post contains affiliate links. If you click a link and make a purchase, I may receive, at no additional cost to you, a small commission. Find out more on my Disclosures page, and thank you so much for your support!
This is my recipe for Valentine's Day muffins! Actually, the idea for doing cherry-vanilla flavors for Valentine's Day came from my February 1952 issue of McCall's magazine. It had an ad from the Dairy Council, promoting cherry-vanilla ice cream dessert in the middle of the feature on making a Valentine's Day tea. So, I decided that cherry-vanilla would be my vintage Valentine's Day flavor. The muffins came about because my favorite vintage plain muffins include a PINEAPPLE variation. So, while I was making them, I thought, Why not make a vintage cherry-vanilla muffins variation?
So, the thing that makes these VINTAGE cherry-vanilla muffins, besides being based on a vintage muffin recipe, is that they use maraschino cherries. (Being a good vintage housewife, I ALWAYS keep maraschino cherries on my emergency shelf. Don't you?) Maraschino cherries are as important as Jello powder and fruit cocktail in the making of vintage treats! Actually, I do use them in a lot of different recipes.
I love to stock my pantry with vintage recipe "magic" (today we call them "hacks," but I still call them "magic") and then play with my vintage recipes. I am pretty sure that anyone who actually cooked three full meals a day, every day, every year altered their recipes and created variations. Otherwise, cooking is drudgery.
Anyway, here is my recipe for my fab vintage cherry-vanilla muffins. Enjoy!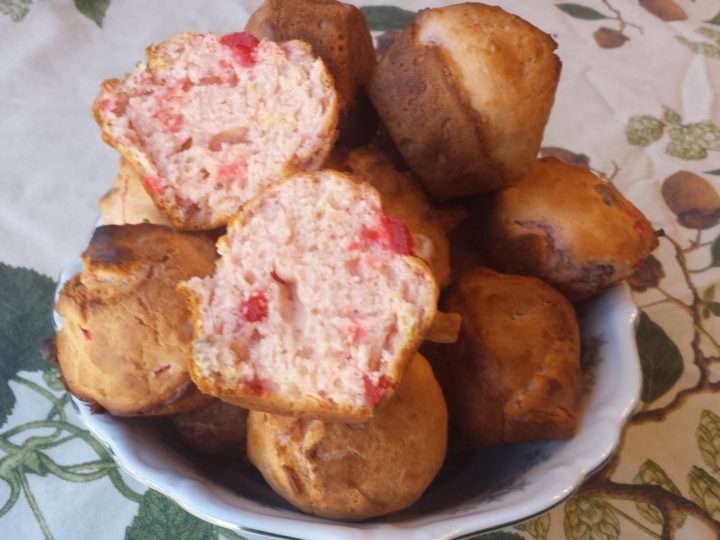 Yield:

3 dozen muffins
Cherry-Vanilla Valentine Muffins
I created this recipe using my vintage recipe for Plain Muffins from my 1947 The American Woman's Cook Book by Ruth Berolzheimer, and a vintage advertisement for Swan's Down flour. The Swan's Down ad had a recipe for a pink cake, which used chopped maraschino cherries and their juice to color and flavor the cake. That reminded me of my father (who worked at his dad's soda shop in the 1950s) teaching me to make cherry-vanilla cokes. So, I created a pink cherry-vanilla muffin recipe to serve on Valentine's Day!
Ingredients
6 cups sifted flour
1 teaspoon salt
1/4 cup sugar
2 tablespoons baking powder
1/3 cup maraschino cherry juice (affiliate link)
3 cups milk
3 eggs
1/2 cup melted shortening
2 teaspoons vanilla extract
1/4 teaspoon almond extract
Instructions
Remember to preheat the oven and grease the muffin tins!
Sift the flour, salt, sugar and baking powder together.
Add pecans, if using, and chopped cherries. Mix thoroughly.
Put the reserved cherry juice in the bottom of your liquid measuring cup (affiliate link). Use at least ¼ cup, and up to ¾ cup. Fill with the rest of the way to the 3 cup line only! Your milk should be a lovely pink color.
Combine the eggs and melted shortening with the pink milk. Stir in the vanilla and almond extracts.
Add the pink milk mixture to the flour mixture, and stir just enough to dampen the flour.
Spoon the batter into the greased muffin tins, filling the cups ⅔ full. Bake in a hot oven (425° F.) for 20-25 minutes.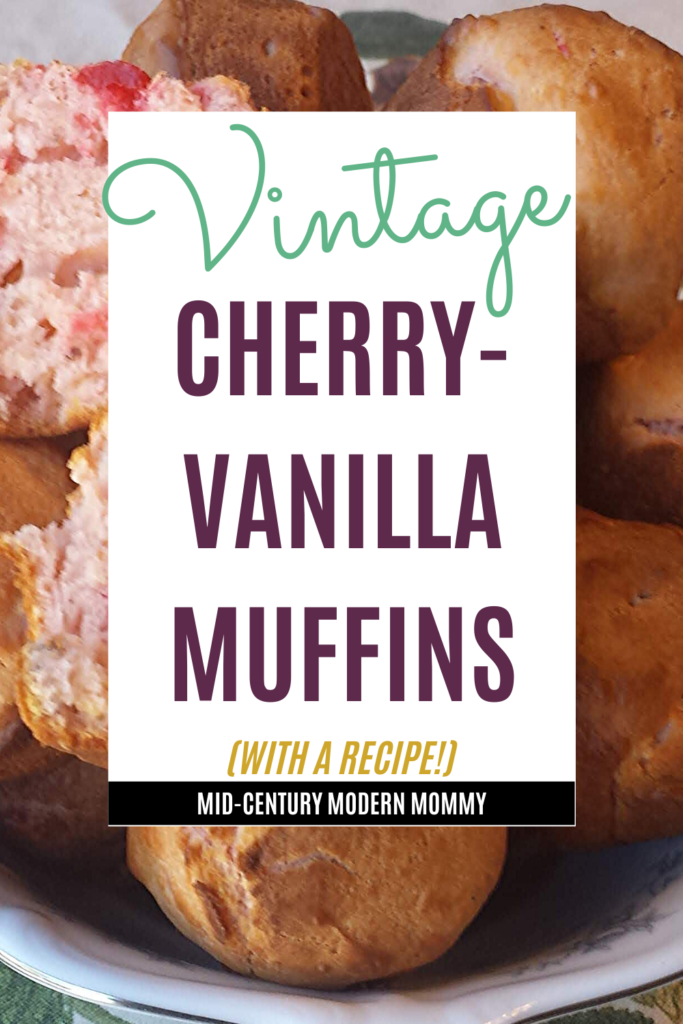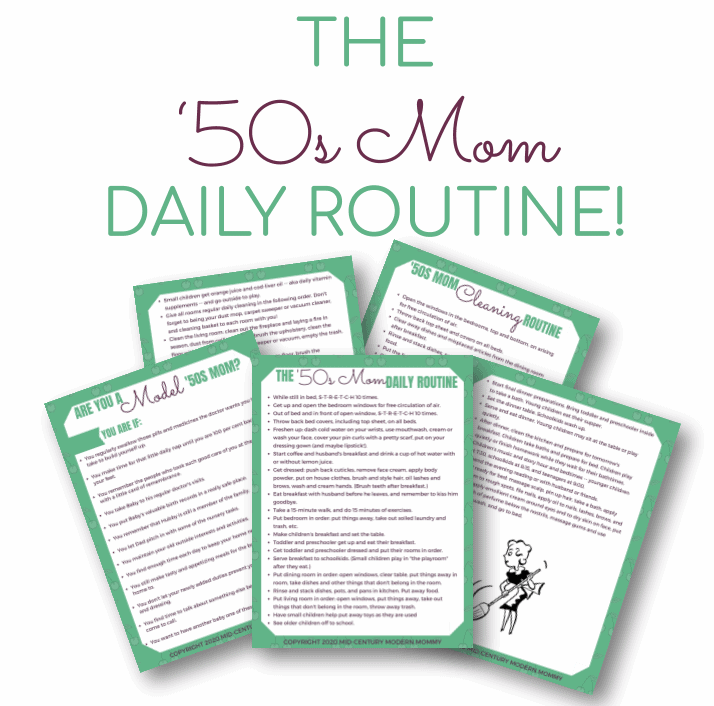 Get Our Mid-Century Mom Daily Routine FREE!