So, at least through this weekend, I will be doing 2 days at a time in my project posts, just to try to catch up properly! Everyone got over being sick, but I had ALL the laundry, and washing out the sickrooms — and at almost 40 weeks, I'm a little slow. Really, I only have next week to finish prepping for the baby as well, since we celebrate from Christmas Eve to 3 King's Day. (We also celebrate the Solstice.) So, I may not get as many projects done as I wanted. But, here're the Very Vintage December Days 12 & 13 anyway!
Housekeeping: Finishing my Week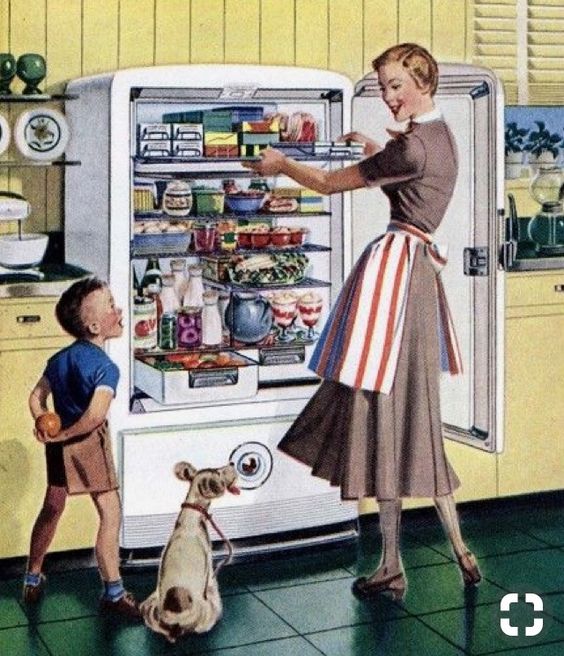 I finished this week's housekeeping, even the extra sickroom work. Unfortunately, it took most of my energy and effort with it. My Home Health Guide, and my Better Homes and Gardens Baby Book both tell me that a pregnant woman should keep doing her housework while she is pregnant. Along with a daily walk, it provides excellent exercise — but she should be careful not to over-exert herself.
Well, I can tell you that being 37 weeks pregnant, on hands and knees, washing the furniture and floor is over-exertion. I did it anyway, because stomach flu, but I surely could not do much else. I barely managed to make all 3 meals a day! But, as of the end of the week, all the sickroom linens are clean, and all of the bedrooms-which-double-as-sickrooms are washed, aired, and ready for healthiness. (Please, Dear God, let it stay that way for a month or so!)
Holiday Almanac: A Frankly Fancy Dinner and St. Lucia's Christmas Tree Cakes

The 12th should be a Saturday, according to the 1959 Almanac. It said we should have a little party for our family. So, since we had a birthday dinner the day before, I put that off for our actual Saturday, rather than Thursday. We just had a simple dinner — and I spent 3 hours looking for sample pages from the 1959 Betty Crocker's Frankly Fancy Foods pamphlet. (I'll probably just break down and buy one!) It looks like a brochure of little party menus, where the recipes are made with mostly prepared foods. I decided to use one of my Good Housekeeping Cookbook's Company's Coming menus. (And I am making it from scratch. Admittedly, I'm awful at using convenience foods. Including sliced bread.)
The 13th day of December is, of course, St. Lucia's Day. (I loved American Girl books when I was little!) I am determined that by next year, my little girls will have white dresses, red sashes, and candle wreaths for their heads. However, this year, we had Christmas Tree Cakes. And cinnamon rolls. I used angel food cake batter for the Christmas Tree Cakes, and it worked well. I also sprinkled them with green decorating sugar. That was it!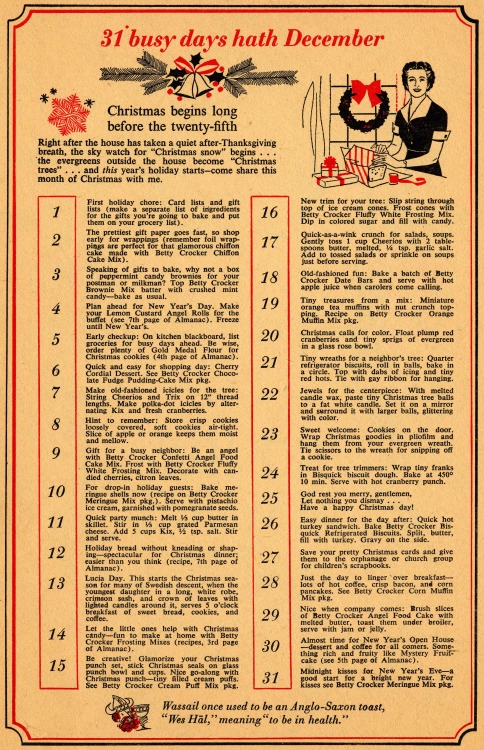 I did NOT, however, serve breakfast at 5:00 in the morning. And I don't make no-knead breads, so I didn't do that either. But, I did make cinnamon rolls as a treat. And, I added the ingredients for Dresdener Stollen to my shopping list, to make that as my holiday bread!
Very Vintage December Projects: No Projects At All
As I mentioned earlier, I did not get anything other than my housekeeping and cooking done this week. (Except for those little houses on Monday!) So, for today, I have a roundup of projects you can try from other MCM bloggers!
These pixies are great! I intend to make several of them, until I can find enough vintage elf faces to make each of my kids a knee-hugger elf to hang on the tree.
I love this mini-deer softie project from Handsome and Pretty. I'd make it in felt, and add antlers for Christmas.
I couldn't leave without a beautiful Melo-Drama project from the amazing Krys Melo! Her whole blog is so amazing, especially her Christmas projects. It's a great place to get lost!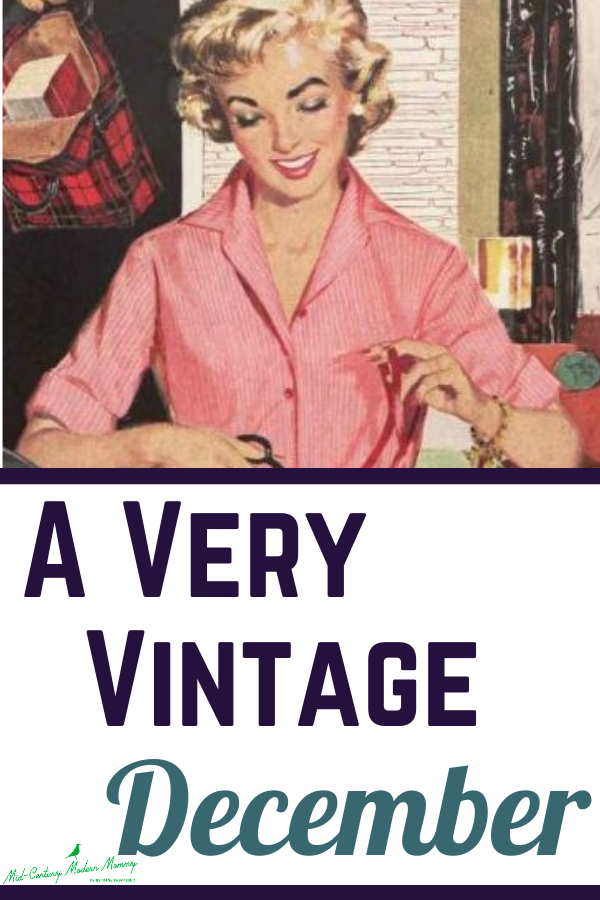 And there we are! Hopefully, next week, I can show you some of the vintage Christmas decoration, gifts, and ideas! Have a fabulous weekend!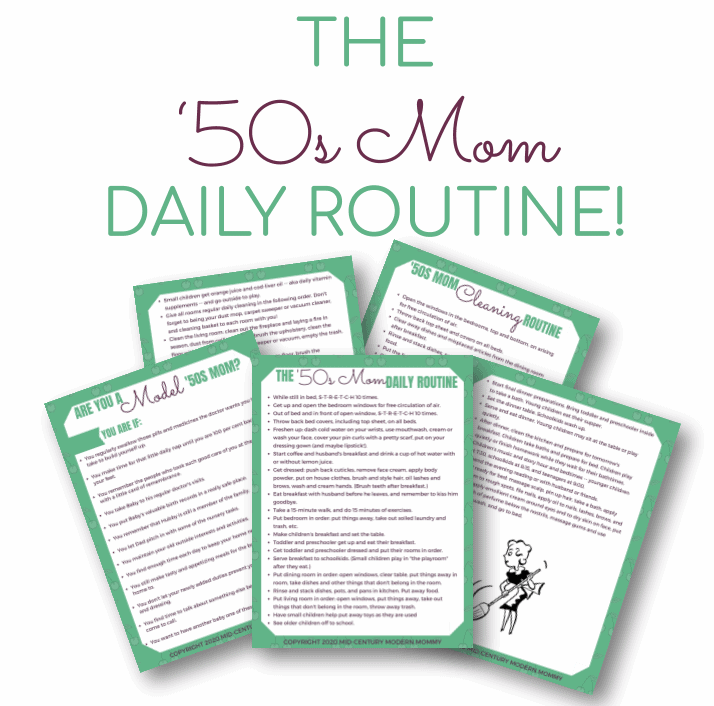 Get Our Mid-Century Mom Daily Routine FREE!