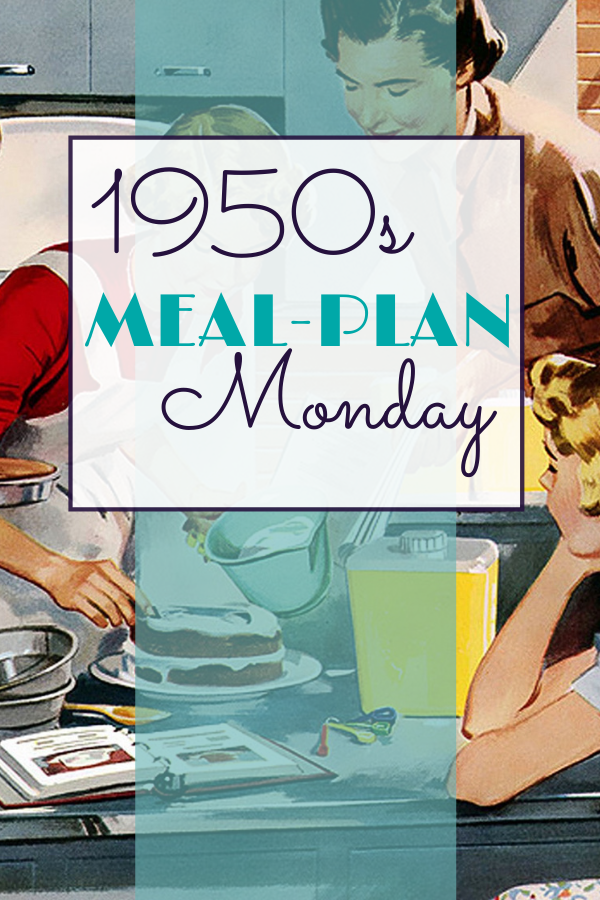 This post contains affiliate links. If you click a link and make a purchase, I may receive, at no additional cost to you, a small commission. Find out more on my Disclosures page, and thank you so much for your support!
Yay! It's December! So, this month, I am doing my very vintage December project — which means that I need LOTS of menus ready-to-go. Specifically, I need them to be thrifty (because Hello, Christmas!), easy (seriously, I am doing projects every DAY), and delicious (my family really like my vintage meals!). So, here are my dinner menus for Mid-Century Menu Monday: December 2-8! (Or, as I think of it, the Last Month of the Year. Squeeee for retro Christmas music!)
Mid-Century Menu Monday Dinners
Monday
Wonderful Hash
Braised Celery and Tomatoes
Rolls
Sliced Pickles
Peach Halves with Cheese
Tuesday
Susan's Chicken Pie
Fluffy Potatoes
Buttered Peas
Biscuits
Apple-Nut Salad
Gingerbread
Wednesday
Sausage Skillet Bake
Scalloped Potatoes
Baked Winter Squash
Custard Cornbread
Spinach and Onion Salad
Tapioca Cream and Chocolate Cookies
Thursday
Meatloaf
Baked Sweet Potatoes
Buttered Green Beans
Rolls
Cran-Citrus Salad
Pecan Pie
Friday
Tuna Casserole
Buttered Beets
Mashed Turnips
Rolls
Coleslaw
Baked Apples
Saturday
New England Boiled Dinner
Rolls
Cranberry-Pineapple Relish
Pumpkin Pie
Sunday
Spiced Cider
Baked Ham with Applesauce
Mashed Potatoes
Baked Squash
Creamed Spinach
Cloverleaf Rolls
Pickled Beets
Chocolate Layer Cake
Mid-Century Menu Monday: Bonus Breakfasts and Lunches
I am going to have to do something about my lunch and breakfast plans, as well. Otherwise, I won't have any time to do anything! This week, I am taking my lunch ideas from an old ad:
It's a little hard to read, but it has lunch ideas built around tomato, pea, or vegetable soup. Since those soups are staples at my lunch table (although not in canned form!), I'll just use their ideas this week! I love the Pea Soup, Scrambles Eggs and Biscuits! And Tomato Soup, Sardine Sandwiches and Coleslaw! My kids love sardines; they'll get a kick out of sardine sandwiches.
As for breakfast, I am following the usual plan of fruit, toast or hot bread, eggs, and milk or coffee. 'Tis the season for citrus, so we usually have that or cooked fruit. It's cold in the mornings this year!
If you would like, you can check out the rest of my mid-century dinner menus. And if you make the menus, share a pic on Instagram and tag me! (Are you following me on Instagram? I share a lot of vintage homemaking quick wins over here!)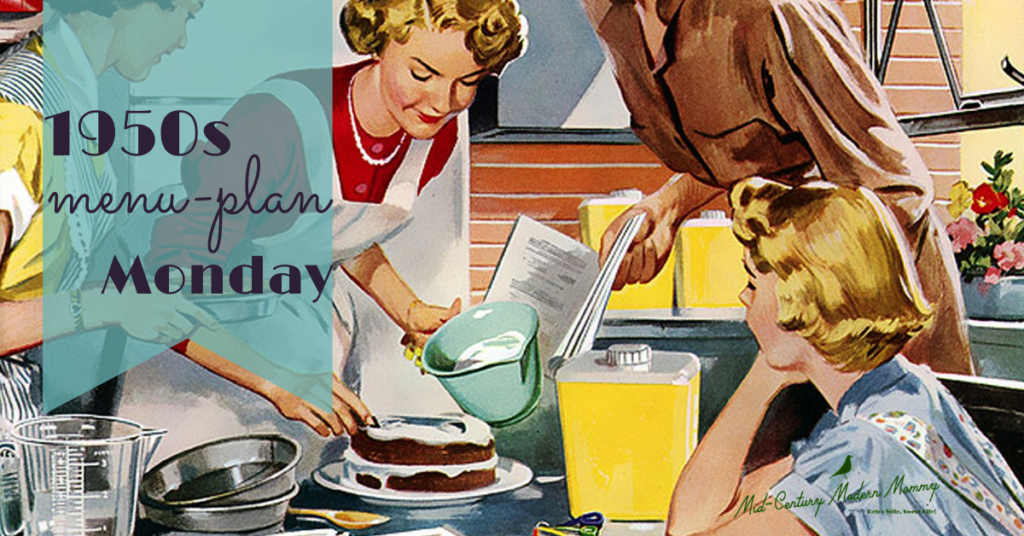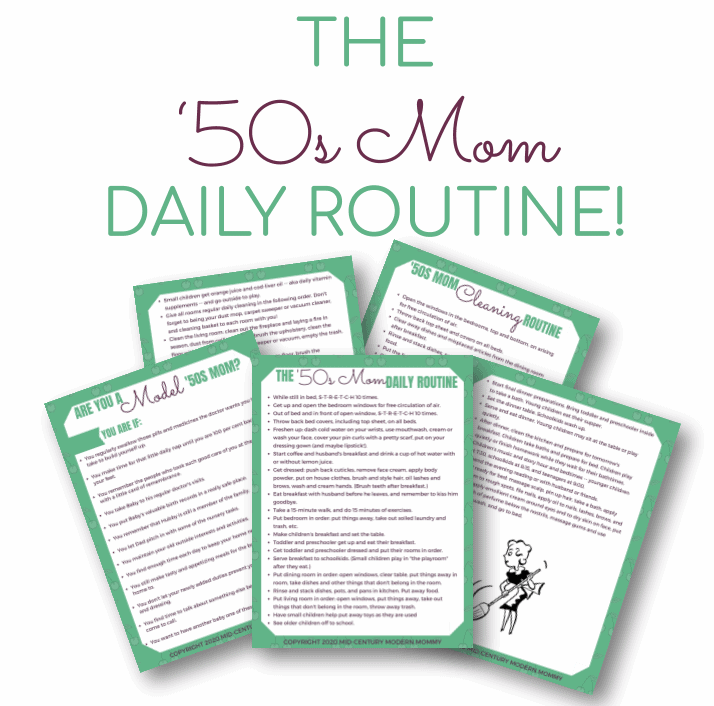 Get Our Mid-Century Mom Daily Routine FREE!